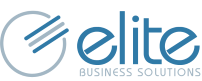 A Software Company Who Understands Business
Learn about what separates us from other custom software development companies.
About Us
Software Technology To Help Your Business Thrive
Custom software products and systems specifically tailored to your business' needs.
Learn More
Make Your Mobile Experience A Great Experience
Partnering with you to create engaging mobile apps for your customers.
Learn More
Proud to be a finalist for Best Tech Services Company for the COSE / OHTec Best of Tech Awards!
Hope to see you at the event!
---
Our Services
High-end technology solutions that enhance business performance. Through our wide range of services, we help our customers gain and sustain a competitive advantage.
Request a Quote
Have a project in mind or simply want to utilize technology to grow your business? Our development team is here to help.
Get in Touch